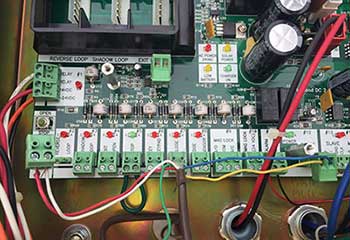 Garage Door Troubleshooting
Customer Issue: The customer's garage door kept closing again as soon as it finished opening. The Prajis tried opening and closing it using different controls, taking the batteries out of the remote, and turning the opener off and on again. Nothing made a difference.
Our Solution: After we made sure that the customers had not overlooked a control or mechanical door issue, we looked inside the opener. Nothing looked wrong, so we tried replacing the logic board and reprogramming the opener to see if that helped. It did, confirming our suspicions that the problem was a corrupted board.
Alexandria Praji
- Tustin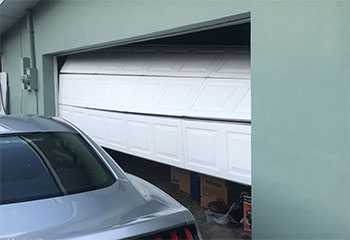 Garage Door Off Track
Customer Issue: A few of the customer's rollers popped out of their track, leaving the door hanging half open.
Our Solution: After unplugging and disconnecting the opener, our team lifted the door manually, had the customer remove her car, and then raised the door off the other track as well. Once the rollers were reattached and their hubcaps better secured, we eased the door back into its grooves and then tested its movement a few times to ensure it was smooth and silent.
Sarah Frummagem
- Aliso Viejo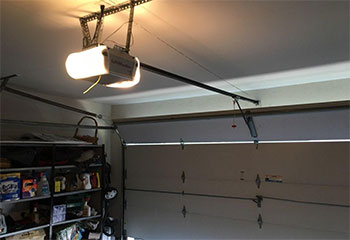 Opener Replacement
Customer Issue: Opener replacement.
Our Solution: The customer wanted a quiet opener, so we suggested a Chamberlain B970 model. We put it together for him and installed it into place after removing the previous opener from the system.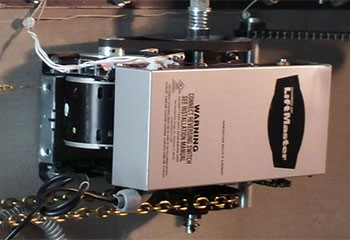 Liftmaster Opener Repair
Customer Issue: The old Liftmaster chain opener was working slowly and made loud noises.
Our Solution: We replaced the old and rusty chain and performed a balance test to make sure everything was in good working order before we left.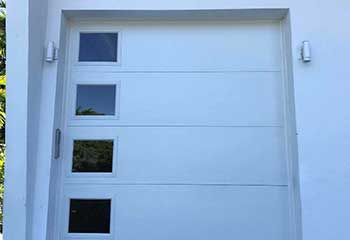 New Door Installation
Customer Issue: Matt was searching for the right carriage style door for his new home.
Our Solution: The model chosen was Amarr Classica design which was later installed after removing and disposing of the old garage door.
Matt Beacham
- Costa Mesa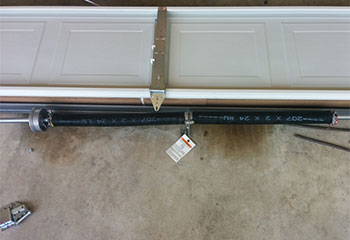 Spring Replacement
Customer Issue: Garage door appears crooked.
Our Solution: We removed both old springs and installed new modern versions. We tested the door's balance and made sure it was working as it should.